Any F1 fans here? We sure are. This is good stuff. Mercedes reveals 2014 Formula 1 engine
| | |
| --- | --- |
| By Jonathan Noble | Friday, January 11th 2013, 14:44 GMT |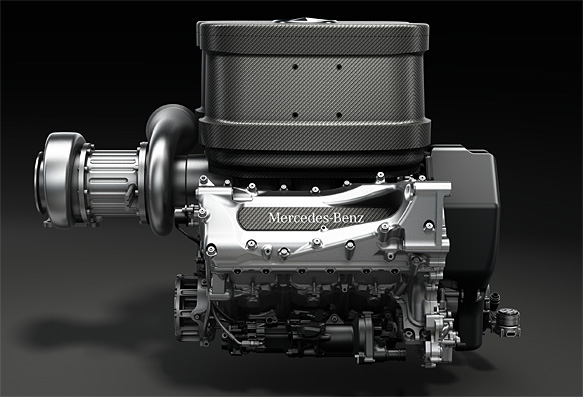 Mercedes-Benz has unveiled the first images of the 2014 Formula 1 power unit that it believes will put the 'motor back in motorsport'. As dyno testing of its new V6 1.6-litre turbo charged unit continues at its Brixworth facility, Mercedes says early indications from its work are pointing towards an exciting era for grand prix racing once the 2014 rules come into force. Andy Cowell, managing director of Mercedes-Benz High Performance Engines, dismissed fears that the new power units would not deliver as exciting a sound as the current V8 engines, and predicted thrills for fans and challenges for drivers. "The engines are going to be loud, but I think sweet sounding," he said on Friday. "The frequency will be higher and, with the turbocharger running at 125,000rpm, they will be loud. When you are stood next to it on the dyno it is not quiet and you need ear defenders. "There will be a new quality to the racing too. It will edge towards a thinking drivers' formula to get the most from the car and the available fuel energy. "The engines will also deliver much more torque - especially on the exit of the corners. Cars with more power than grip coming out of the corners - that is something that we all enjoy.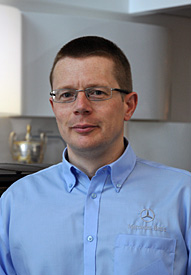 "They will also put F1 back at the cutting edge of new technology - which is what the fans want." Red Bull chief technical officer Adrian Newey suggested last year that the power units would become the critical factor in deciding the
outcome of the 2014 championship.
Cowell believed it was too early to be specific about the impact the engines will have, but was confident that the importance of the engine manufacturer would be greater than it was now, a move he welcomed. "We are putting the motor back in motorsport, but to what extent we will only know in 2014," he said. "It will definitely have more of an influence." The new power units will produce the same 750hp figure of the current engines but a larger percentage of that will come from Energy Recovery Systems. The current KERS currently produces 80hp for 6.7 seconds per lap, while the new ERS will deliver 161 hp for 33.3 seconds per lap. Cowell said: "Today it is difficult to be quick without KERS - for 2014 it will be impossible to go racing without ERS." Courtesy of Autosport --
http://www.autosport.com/news/report.php/id/105080